Ever wondered what it sounds like when you combine poems from the greatest Greek poets of the past and improvised sounds of bouzouki and baritone saxophone? The answer is here with the debut release of Dimos Palamidas called APHRODITE.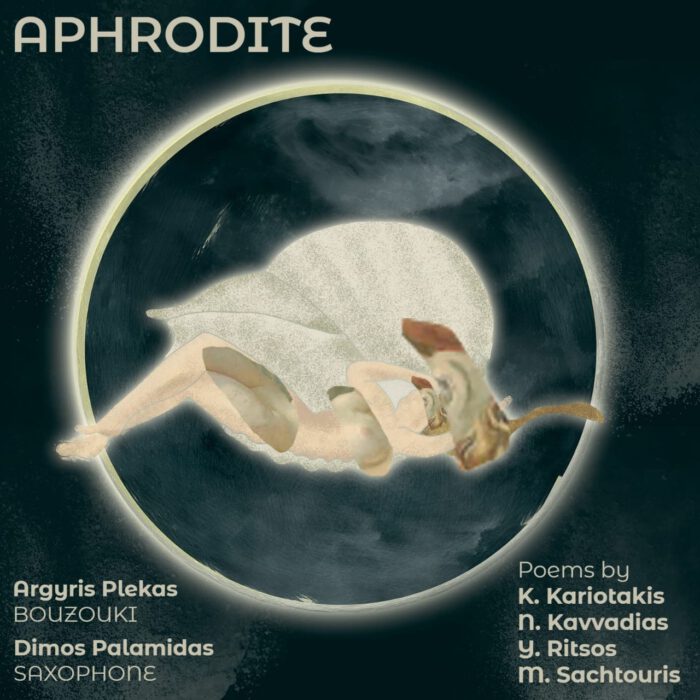 APHRODITE is a short but expressive project which started early 2020 and got postponed due to the Pandemic. We managed to record most of the poems before lockdown which gave Dimos time to compose music that support the expression of the poems. In these months Dimos introduced fellow musician Argyris Plekas on the bouzouki, who has a huge influence on the sound of APHRODITE.

A year went by and somewhat unsure, we finally were able to get together at the recordings studios of the Higher Arts of Utrecht (HKU) to put the final touch on APHRODITE.

Personal:
Dimos Palamidas – Baritone Saxophone
Argyris Plekas – Bouzouki
Eirini Alisa – Narrator
Kostas Zisimopoulos – Narrator
Amparo Ballester – Narrator
Manthos Damigos – Narrator
Flery Vi – Narrator
Cees Oosterhuis – Recording & Mixing Engineer
Barend Spaan – Assistent Engineer